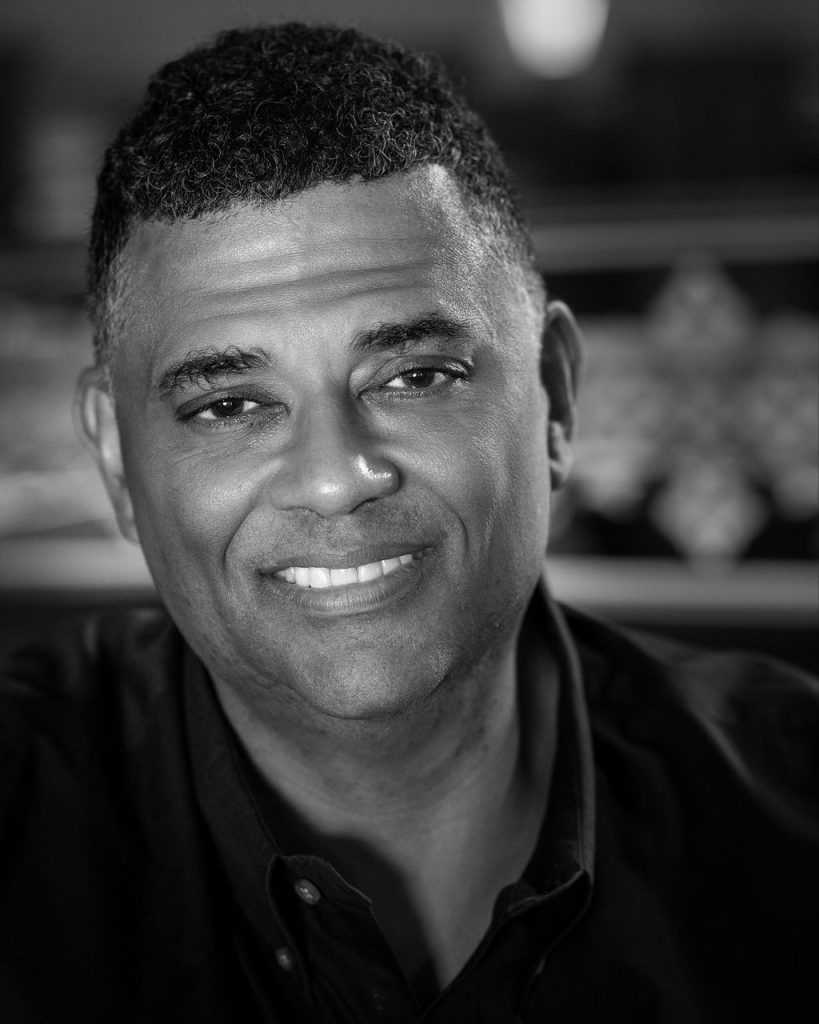 Veteran award-winning screenwriter and producer Rodney Barnes has established himself as a Hollywood mainstay. His vibrant, emphatic voice and producing expertise is exemplified in an array of some of the industry's largest and most influential programs. From Adult Swim's The Boondocks to Hulu's Wu-Tang: An American Saga, Barnes has displayed a versatility in a variety of genres.
Barnes is an executive producer for HBO's Showtime, which chronicles the professional and personal lives of the 1980s Showtime Lakers during the team's wild and fast-paced golden years, as well as executive producer for Hulu's Wu-Tang: An American Saga. His new graphic novel Killadelphia was released on November 27, 2019.
Born in Annapolis, Maryland, Barnes's childhood was filled with books, comic books, television, and film, particularly in the horror, science fiction, and hard drama categories-influences that resonate in Barnes's work to this day. Enamored by the power of words and language in forming compelling stories, Barnes dreamed of a career in screenwriting. After attending Howard University in Washington, DC and working his first industry job as a production assistant on the film The Pelican Brief, Barnes moved to Los Angeles.
Barnes was encouraged to venture to Los Angeles to pursue his writing dreams by actor and comedian Damon Wayans, whom he met while serving as a production assistant on the film Major Payne. Wayans guided Barnes through his early years in the industry, hiring him as a consultant, then later as a writer and producer, on ABC's hit show My Wife and Kids from 2001 to 2005, for which Barnes was nominated for a BET Comedy Award.
Barnes then began work as an executive producer and writer on the critically-acclaimed animated series The Boondocks, garnering him a Peabody Award as a producer for the episode "The Return of the King" and a nomination and win for an NAACP Image Award. During his work on The Boondocks, Barnes also served as co-executive producer and writer on Chris Rock's TV series Everybody Hates Chris from 2005 to 2009, for which he won an American Film Institute Award and was nominated for a Writers Guild of America Award. He was also a co-executive producer of 'Til Death in 2010, consulting producer of Brothers in 2009, consulting producer on the TruTV sitcom Those Who Can't, co-executive producer for the second season of Comedy Central's Legends of Chamberlain Heights, and nominated for another WGA Award for his work on the 88th Academy Awards hosted by comedian Chris Rock.
Soon after working primarily in network sitcoms, Barnes quickly established himself as a force in drama, fantasy, and horror, serving as a co-executive producer and writer on shows Marvel's Runaways, Starz's American Gods, and penning graphic novels Marvel/Lucasfilm's Lando: Double or Nothing, Lion Forge's Quincredible, Marvel's Falcon, and Secret Empire, leading him to his robust portfolio of projects today.
Aside from his work in the entertainment industry, Barnes actively participates on the speaking circuit, discussing his career, the media landscape, cultural/race issues, and comic book culture.
Barnes resides in Los Angeles.